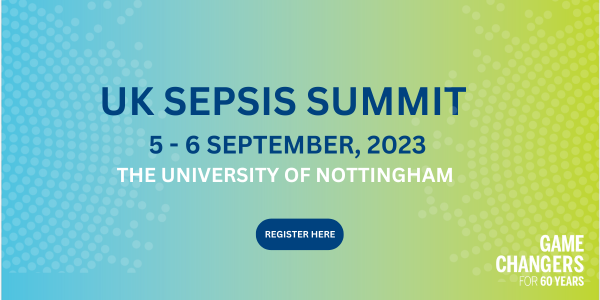 UKST is delighted to announce that we will be presenting at the bioMérieux UK Sepsis Summit which takes place at The University of Nottingham on the 5th – 6th September.
The two-day event will bring together healthcare professionals engaged with the sepsis patient pathway. Discussions will cover a range of diagnostic, clinical and patient centred topics.
UKST Founder & Joint CEO Dr Ron Daniels will be speaking as part of the 'Bundles and Hurdles' session at 2.45pm on 5th September.
Dr Ron Daniels said: "I'm delighted to be attending the bioMérieux UK Sepsis Summit, which promises to be a great chance for healthcare professionals to come together to explore ways in which we can work together to improve patient outcomes from sepsis, and tackle the existential threat that is antimicrobial resistance (AMR)."
UKST Ambassador Melissa Mead will be speaking at 12.55pm as part of the 'Patient's Voice' session.
Melissa Mead said: "It's vital that clinicians work with patients to improve outcomes; learning from mistakes and ensuring checks and balances are put in place to prevent preventable loss, so that other families don't have to suffer like mine."
Other sessions include 'AMR Threat', and a panel discussion on 'How do we connect the dots and achieve excellence in Sepsis care?'.
There is still time to register your interest to attend the event.
For more information and to register your interest head to: UK Sepsis Summit (biomerieux.com).